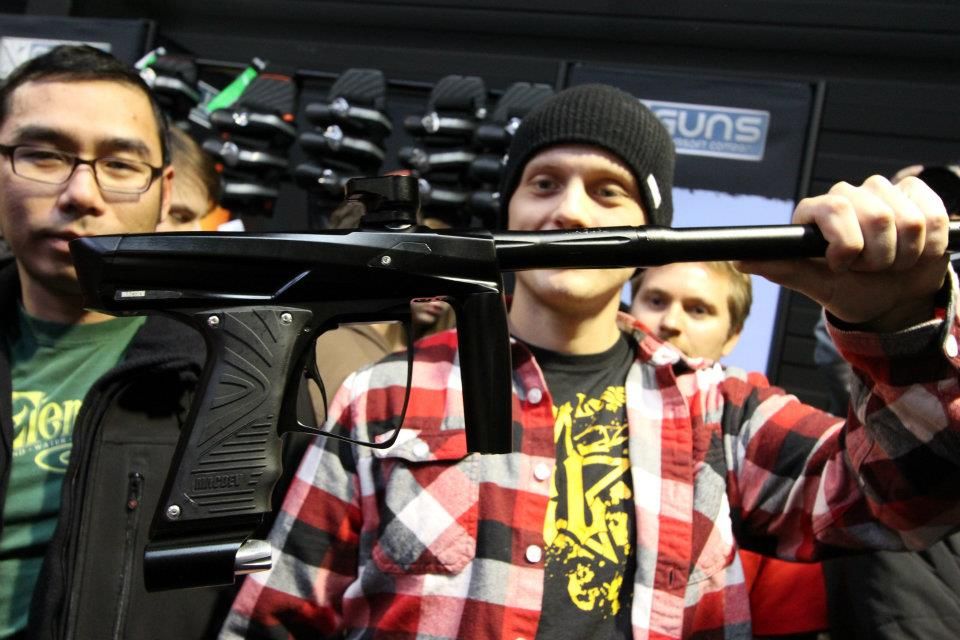 I don't usually write short articles like this, but I am very excited for the new MacDev Clone GT to be released. When I saw this picture posted by MacDev I couldn't help but repost it.
From the MacDev Facebook Page:
"

Just like to let peple know we have been hard at work in the secret underground lair on new products, we happy to announce there will be a new Clone coming out in march called the Clone GT.........Check out top pro teams Rusian legion, Explicit Syndicate, and Uprising who will be rocking this gun in your favourite format."
As predicted, the GT is macroless. Many players had come to this conclusion because "GT" could stand for "Gas Through". The milling appears to be very unique, and it looks to have the same matchstik barrel, OLED board, and trigger as the previous Clone and Clone VX. The front grip looks a little different ergonomically, although it is most likely still very comfortable, otherwise they would not change
from the regular MacDev regulator style to
whatever that is on a high end marker such as a Clone.
More Information:
- Improved bolt system
- Slightly more efficient
- Venturi face bolt
- Significantly gentler on brittle paint
- Convenient pin lock
- Complete redesigned outer appearance
- Gas-through grip
- Improved ergonomics on grip frame
- New rubber grips
- New trigger guard
- Same electronics and trigger
- Team editions for russian legion, explicit and syndicate
The MacDev Clone GT will have a retail value of $1,399 USD and a release date somewhere in March 2012.
It has potential to be an awesome marker, but we will all have to wait and see!